Kickstarter status update
Hello everyone!
In the famous speech Steve Jobs gave at Stanford, he said that "you can only connect dots looking backwards". Our experience with Kickstarter these first few weeks of our campaign was exactly that way – before launch we believed that we could count on the support from everyone of our followers on Twitter (over 8,300), Instagram (over 5,400) and Facebook (over 1,000). But unfortunately, we are beginning to realize that those numbers don't necessarily correspond to real supporters… just numbers.
Our fundraising goal of $47,000, which is a quarter of the funds we we need to open The Third Place, seemed reachable before we launched. We reasoned that if every tenth follower pledged just $50 we could raise $73,500 towards this amazing place to hangout in Arlington. However, so far we only raised a total of $725 pledged dollars from 14 backers.
It's true that, after all the work we've put in, we are a little disappointed that we haven't come closer to our goal. However, The Third Place will open anyways. We will be putting in $30,000 of personal savings and an investor who is going to help with the remaining opening costs.
If you're curious as to why our Kickstarter campaign hasn't been successful here are some potential explanations that we've come up with.
1. Because raising money on Kickstarter is particularly hard for local business (alternatively to shipping goods wolrdwide)
2. Because we haven't made the vibe of this awesome concept clear enough
3. Because we are young, and people don't trust us? A vaporware?
4. Because Arlington has small number of people in our target audience. And relatively small population.
5. Because of our price point?
Or maybe all of the above?
Every big project has its ups and downs, but the successful ones are those with leaders who keep pushing ahead. We won't give up. We won't.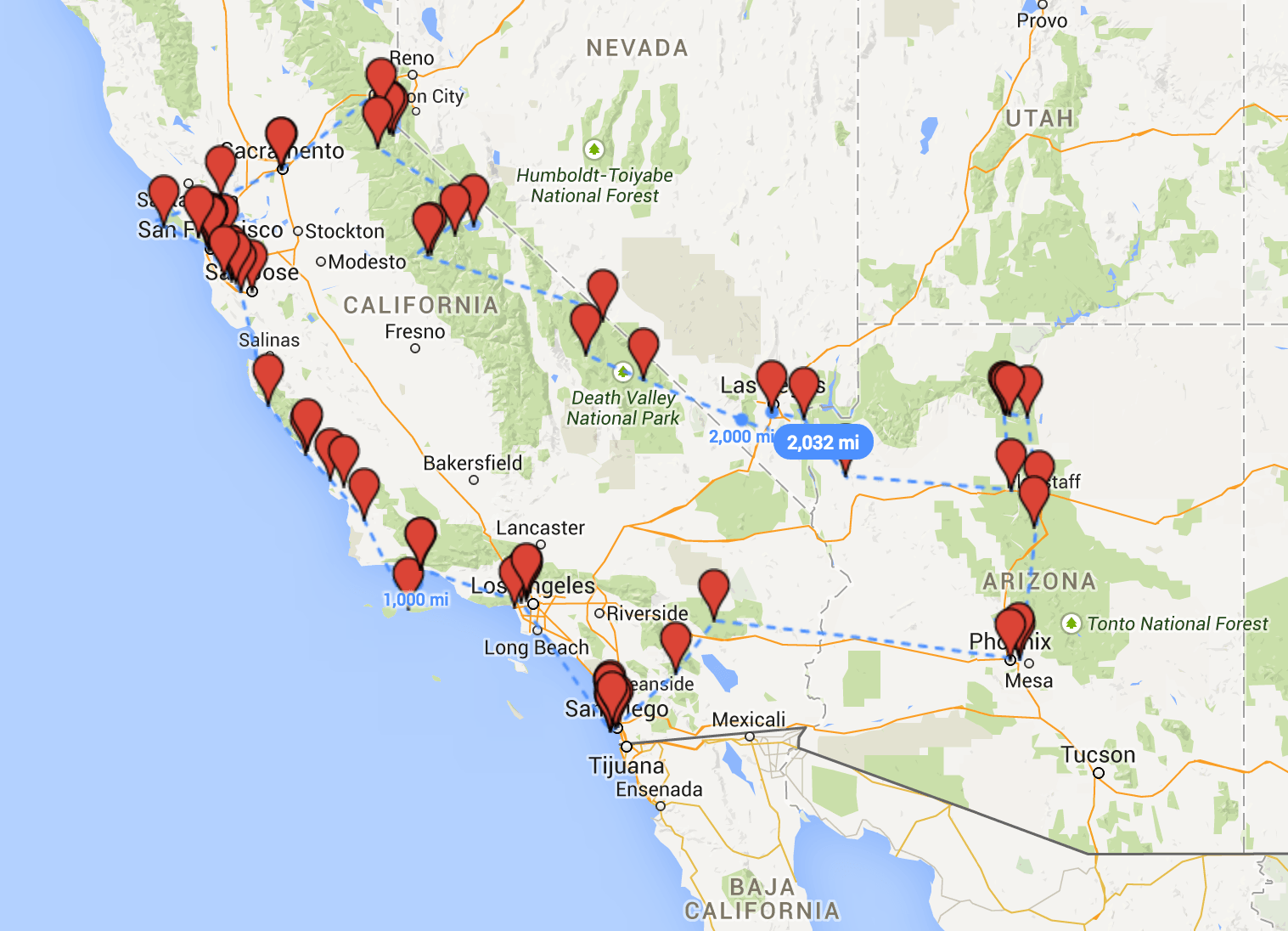 That being said, we do need a little break, so from now until April 9. We will be traveling to the West Coast for 16 days, and we will come back full with energy and ready to get The Third Place of the ground.
Vitaliy & Kseniia
PS click on image to see full itinerary