Step 9: Getting Noticed: The good & the bad
Day 119
February 23, 2015
Hey there!
It took us a little while to respond to the article about us in ArlNow, but here it is.
First of all, it feels great to get this publicity. This is the first big media source to share our story and we are so proud of what it means in terms of how far we've come. According to Alexa.com, a great website traffic analyzing resource, ArlNow is currently ranked #11,113 on the list of most visited websites in the US.
As you have probably noticed from our blog, we prioritize two things in building our business and communicating with our followers. Firstly, transparency – we like to be open about showing numbers and describing our methods. That's why we've included the graphic below that shows the effects that the article in ArlNow has had on our website traffic.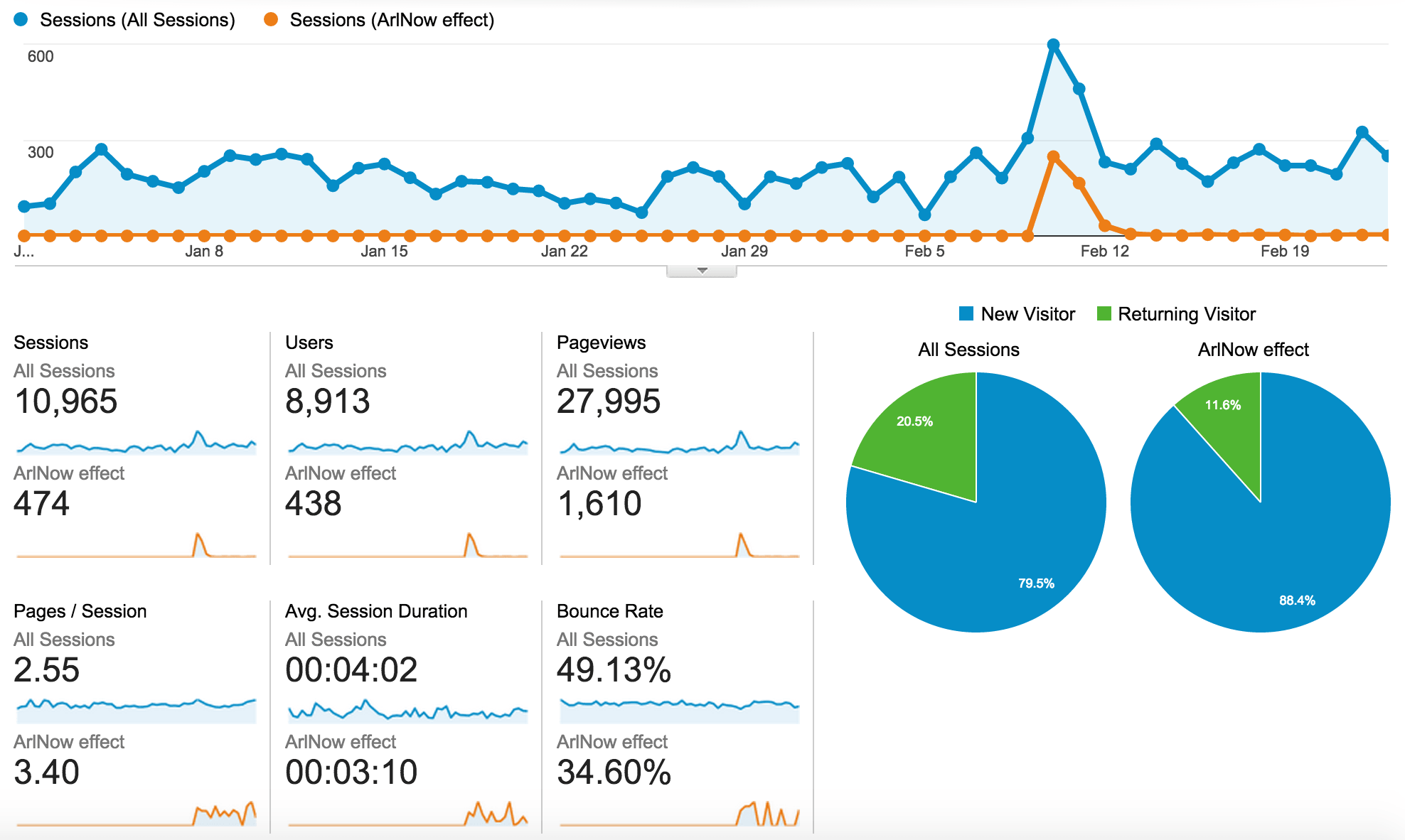 To simplify the data a little bit, our website got double the usual visits for a couple of days with a grand total of 433 visitors referred. Although people spent less time on the site, they were visiting more pages.
Our second priority is receiving constructive feedback. We love hearing what you guys have to say, your suggestions, and your great ideas. However, along with all of the positive feedback the article inspired, there were also a lot of insulting and hateful comments. But, believe it or not, even these wrong-headed opinions offered some value to us, because they helped crystallize our own beliefs about our business. Not everyone is going to like The Third Place, and that's okay. Moreover, it's encouraging to see that for every negative or disrespectful comment posted, we are receiving multiple positive emails, comments, tweets, ideas, inquiries for partnering, vendor propositions, and more.
As you may have learned from our Twitter, Instagram and Facebook pages, our Kickstarter campaign will launch in a few days. We recently finished recording the video and the final edited version is almost ready to go! We are incredibly excited about it and really hope to have your support!
Our Kickstarter fundraising goal will be set at $47,000, which combined with our savings will cover launch and the first four months of operations. After the four month mark, we expect to be cash positive.
After Kickstart launch, we want your support, not just from private investors. Let's make The Third Place a reality together!
Thank you as always,
Vitaliy & Kseniia